Stimulus Picture Book for Informal Assessment for Childhood Apraxia of Speech - Download
Stimulus Picture Book for Informal Assessment for Childhood Apraxia of Speech - Download
Regular price
Sale price
$22.00 USD
Unit price
per
Sale
Almost Here
Product Number 20012
This picture stimulus book is an optional resource to pair with the Bjorem Speech® Informal Motor Speech Assessment for Childhood Apraxia of Speech. The images represent a target within each 11 probes on the assessment in a syllable complexity hierarchy.
 This assessment works well when printed and laminated or for use on an iPad and iPencil in Goodnotes App.
VC - Vowel Consonant
CV- Consonant Vowel
CVC- Consonant Vowel Consonant
CVCV- Consonant Vowel Consonant Vowel
CV1CV2- Consonant Vowel 1 Consonant Vowel 2
C1V1C2V2- Consonant 1 Vowel 1 Consonant 2 Vowel 2
CVCVC- Consonant Vowel Consonant Vowel Consonant
CVCVCV- Consonant Vowel Consonant Vowel Consonant Vowel
3 Syllable Multisyllabic Probe
4 Syllable Multisyllabic Probe
5 Syllable Multisyllabic Probe
Each target page is coded with the abbreviations for the characteristics of CAS at the bottom for easy documentation.
Terms of Use:
This Stimulus Book is licensed for single use only. This means that this resource is licensed for use and viewing to the person that purchased it.
 *This product is a download and is not returnable*

©bjoremspeech 2023 www.bjoremspeech.com Bjorem Speech® *read terms of use
TAX EXEMPT: If you are a tax exempt company wishing to make a tax exempt purchase, please send your tax exempt certificate to us at support@bjoremspeech.com and we can discuss your options for tax exempt purchasing with Bjorem Speech. Reach out to us BEFORE placing any orders on our online store, as we are unable to refund taxes after the purchase has been completed. If you are tax exempt purchasing with a purchase order, please upload your purchase order and tax exempt form here:
https://docs.google.com/forms/d/e/1FAIpQLSfjM4-5dNpzgkdfBhAoo2Ti2pnwyKRZk5UbkR82Pq0QbSF1mA/viewform
Share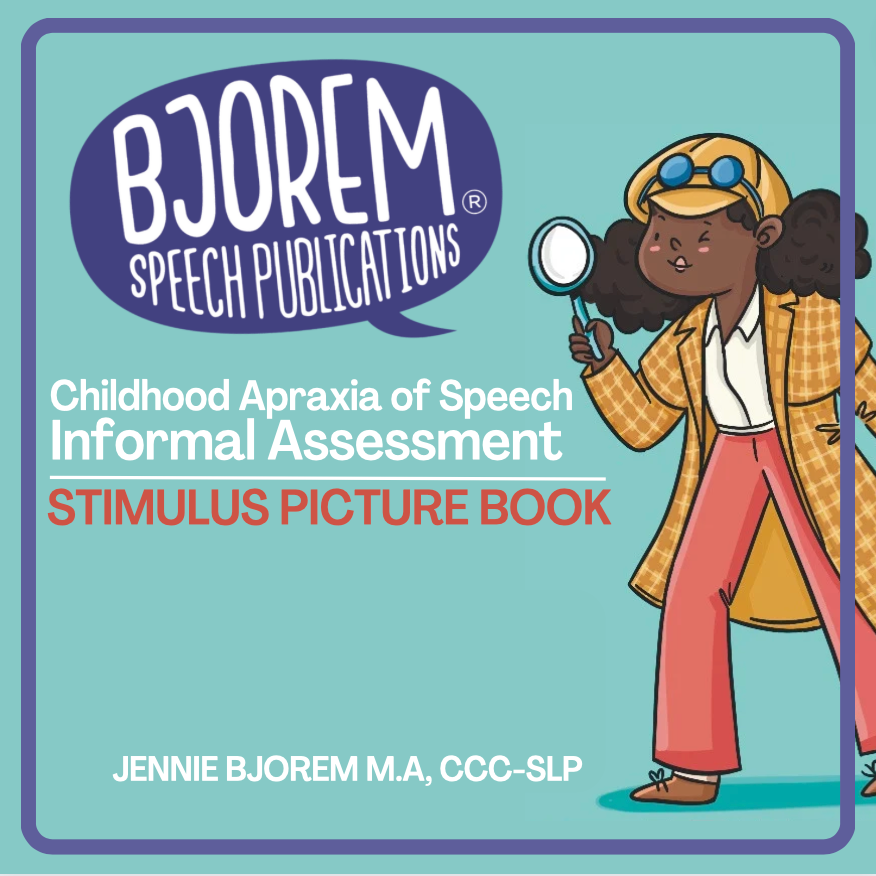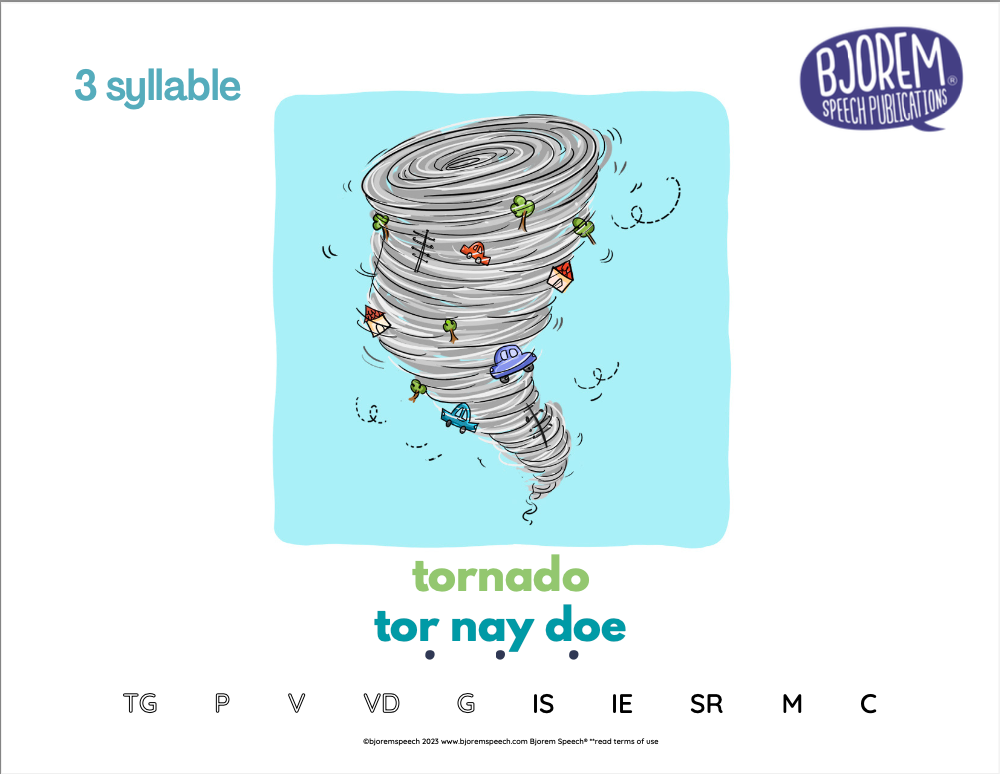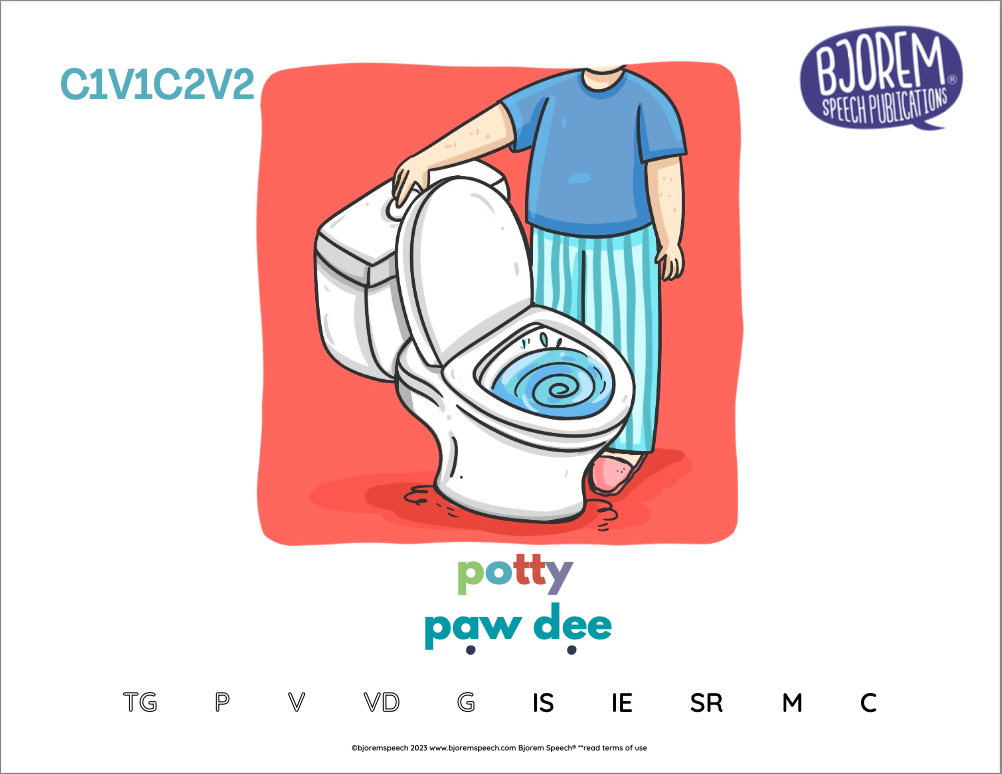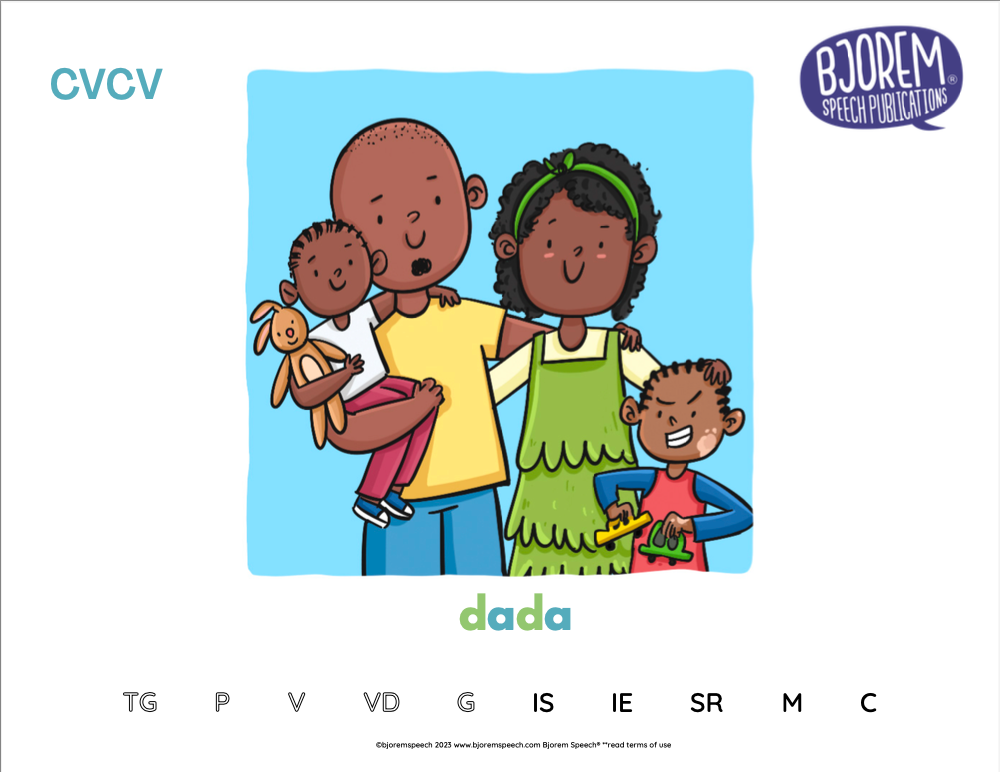 International Shipping

International Customers: Check for distributors in your area here. PLEASE NOTE: WE DON'T COLLECT VAT FOR PURCHASES TO OUR INTERNATIONAL CUSTOMERS, SO YOU WILL HAVE TO PAY IT WHEN YOU COLLECT THE PRODUCT FROM THE SHIPPING COMPANY OR POST OFFICE.

Return policy

Products may be returned within 15 days of purchase. Products must be unopened (plastic still intact). Return postage is the responsibility of the customer. Refund will be made once the product has been returned to the warehouse and has been determined unopened and unused.