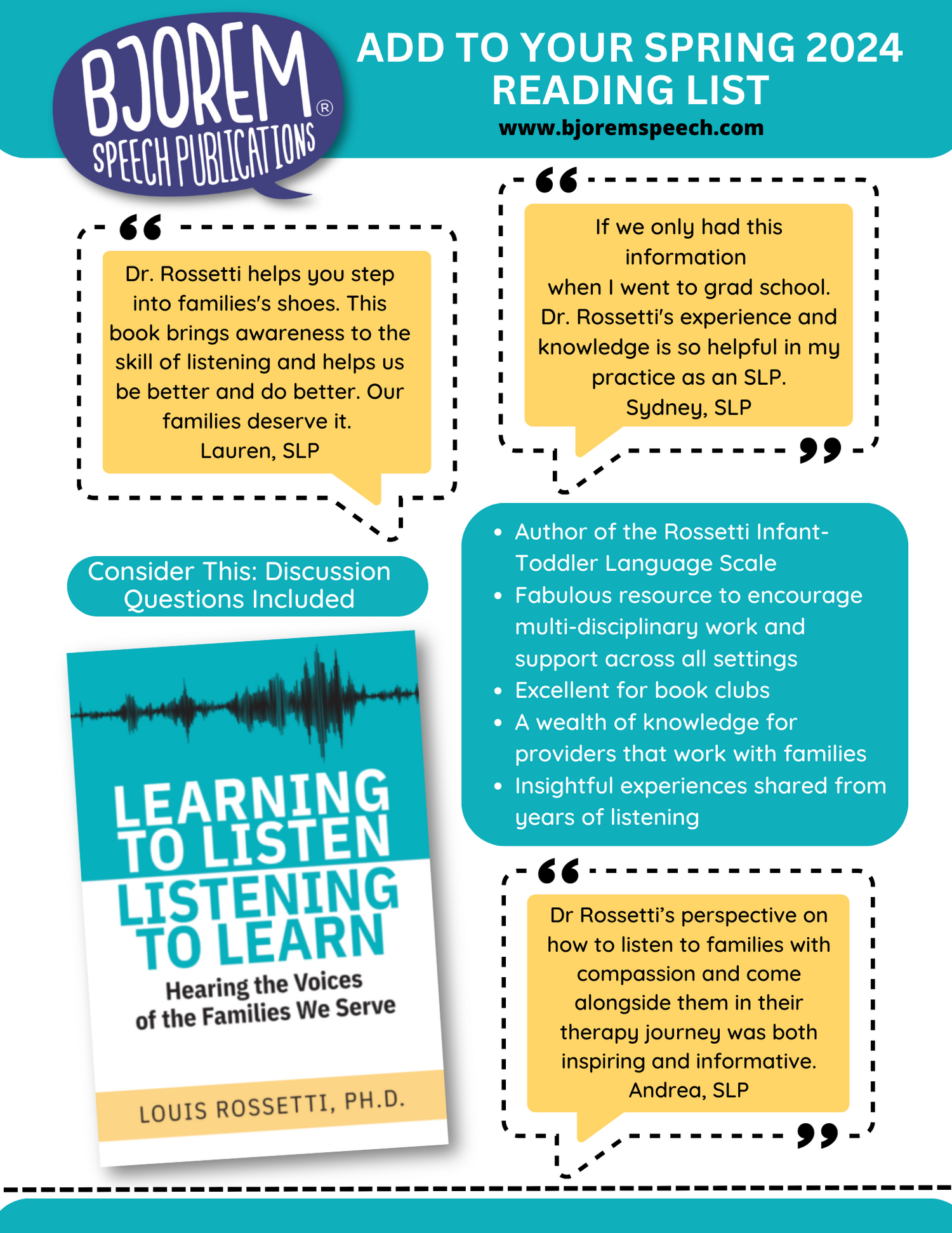 Pre-Order Now
In this thought-provoking book, Dr. Rossetti draws upon a wealth of life experiences gathered over years of compassionate listening. As you read, you will find yourself engaged in lively discussions with your team, exchanging ideas, and discovering fresh perspectives on how to nurture the art of listening.
Whether you are a student embarking on your professional journey or an experienced clinician seeking to enhance your skills, this book will undoubtedly resonate with you.
For questions email Dr. Rossetti at lou.rossetti@gmail.com
Buy NOW
Welcome to Bjorem Speech
Bjorem Speech Publications is committed to creating the most inclusive speech therapy products on the market. We understand that representation matters, and that's why we've composed an all-star, collaborative and diverse team to create top-of-the-line products for speech therapy and beyond. Through an intersectional lens, our mission is to bring to life FUNctional materials that have children and adults alike saying, "Hey, that looks like me!"
By making Bjorem Speech your go-to for speech therapy products, you're increasing access to diverse, inclusive, evidence-based, therapy materials and we're sure your clients will be better for it.
Join us in changing speech therapy around the world. If you have a product or idea you have always dreamed of bringing to life through publication, contact us!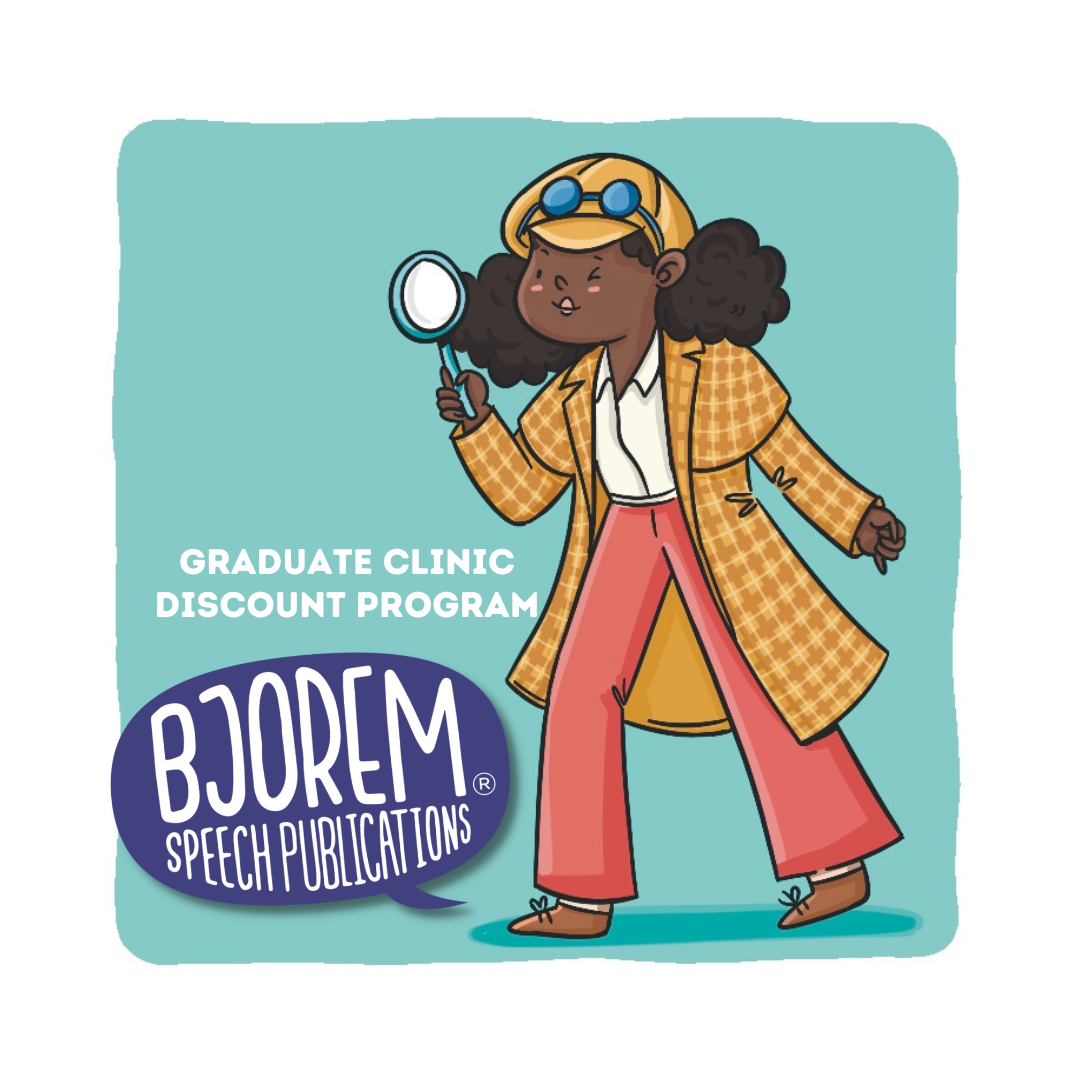 Graduate Clinic discount program
If you are a University Clinic Director or Staff and are interested in Bjorem Speech Products at a discount, we have the program for you! You can receive FREE product and a 20% on all purchases for your University Clinic! Reach out to us today!
Send us an email