Learning to Listen Listening to Learn
Learning to Listen Listening to Learn
Regular price
Sale price
$23.99 USD
Unit price
per
Sale
Almost Here
Learning to Listen Supplemental Information
Learning to Listen YouTube Video
Product Number 52399
It started with a parent journal… Is it possible that we, as providers of therapeutic services, become too busy to listen? The answer is a resounding yes. Born of a genuine desire to provide effective services for the children and families we serve, true listening becomes imperative. The information and experiences described in this material is intended to encourage professionals to embrace the simple truth that learning to listen results in listening to learn. You will never regret the effort you put forth in listening to learn. Start now.
Dr. Rossetti's parent journal has been by his side during his career. He has compiled his experiences and is sharing them with us. How lucky we are! This book is a wonderful book club read for providers servicing families of disabled children. It includes discussion questions for group work and reflection. This is a fabulous resource to encourage multi-disciplinary work and support across all settings.
LOUIS ROSSETTI, PH.D.
Lou Rossetti is Professor Emeritus of Communication Disorders at the University of Wisconsin Oshkosh. He is an internationally recognized authority on services for special needs children, and is a frequent presenter at professional conferences throughout the world. This is his sixth book on special needs children. He is the author of the Rossetti Infant Toddler Language Scale, currently used world-wide. He is the founding editor of Infant Toddler Intervention: The Transdisciplinary Journal and has been named a fellow of the American Speech-Language-Hearing Association. Lou is first, foremost and forever a clinician, and currently provides services for special children and their caregivers. Lou invites your feedback and questions and can be
reached at lou.rossetti@gmail.com
TAX EXEMPT: If you are a tax exempt company wishing to make a tax exempt purchase, please send your tax exempt certificate to us at support@bjoremspeech.com and we can discuss your options for tax exempt purchasing with Bjorem Speech. Reach out to us BEFORE placing any orders on our online store, as we are unable to refund taxes after the purchase has been completed. If you are tax exempt purchasing with a purchase order, please upload your purchase order and tax exempt form here:
https://docs.google.com/forms/d/e/1FAIpQLSfjM4-5dNpzgkdfBhAoo2Ti2pnwyKRZk5UbkR82Pq0QbSF1mA/viewform
Share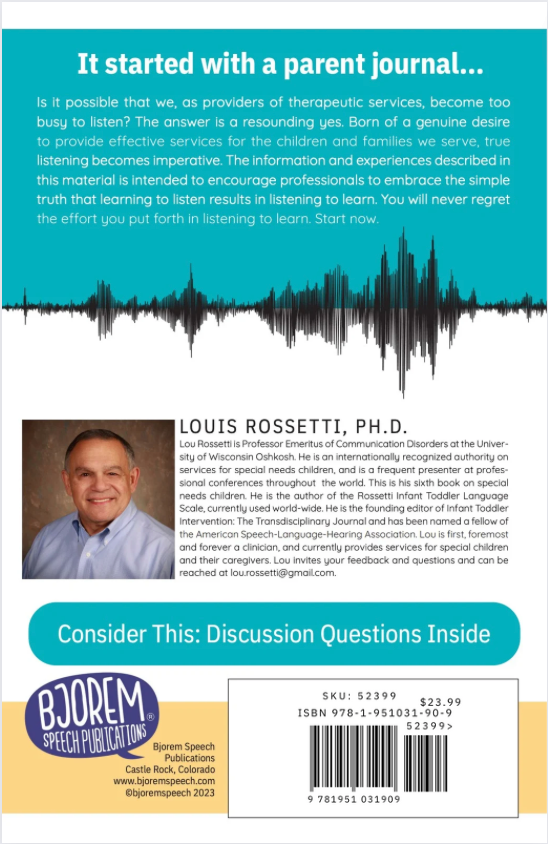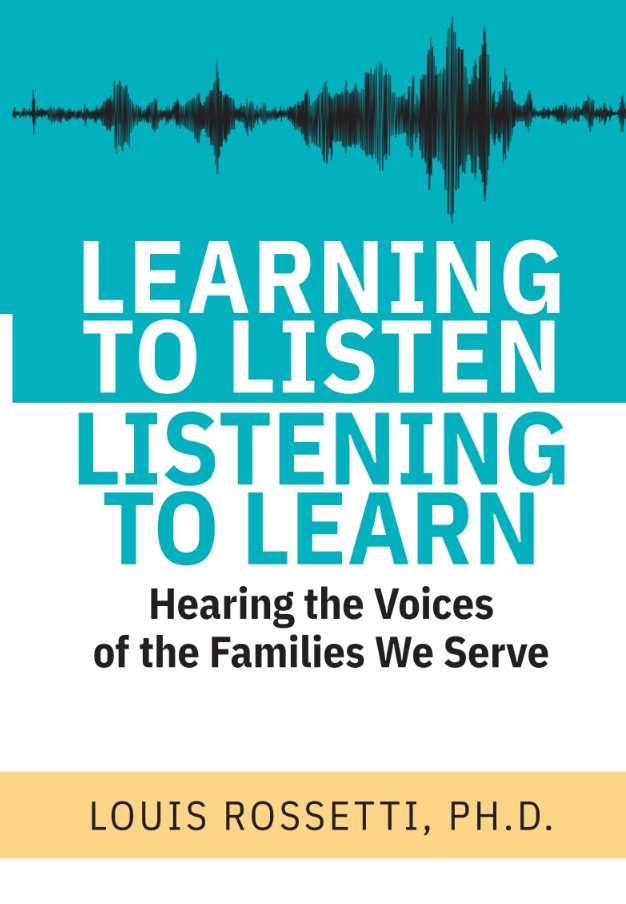 International Shipping

International Customers: Check for distributors in your area here. PLEASE NOTE: WE DON'T COLLECT VAT FOR PURCHASES TO OUR INTERNATIONAL CUSTOMERS, SO YOU WILL HAVE TO PAY IT WHEN YOU COLLECT THE PRODUCT FROM THE SHIPPING COMPANY OR POST OFFICE.

Return policy

Products may be returned within 15 days of purchase. Products must be unopened (plastic still intact). Return postage is the responsibility of the customer. Refund will be made once the product has been returned to the warehouse and has been determined unopened and unused.