Challenging Behaviors: 10 Strategies for Change - Download
Challenging Behaviors: 10 Strategies for Change - Download
Regular price
Sale price
$8.00 USD
Unit price
per
Sale
Almost Here
Product Number 10003
DOWNLOAD PRODUCT: Do you ever feel a bit stressed entering into a situation you know is going to be a challenge for your child/client, that the behavior is going to be something you feel you won't be able to handle?
Behavior is one of the top challenges we face as therapists and parents. In this guide we will focus on 10 strategies that will help you help your child/client move past challenging behaviors, creating a successful, low-stress experience for everyone involved.
How do we handle situations when a child will not comply, does not follow directions, throws a fit, hits and kicks, or has restricted preferences?
Jennie is a mom to 4 children and has over 20 years experience in parent education and addressing challenging behaviors in therapy. This guide is an excellent handout for parents and a great resource for therapists that need guidance in how to deal with challenging behaviors in therapy.

 *This product is a download and is not returnable*

©bjoremspeech 2023 www.bjoremspeech.com Bjorem Speech® *read terms of use
TAX EXEMPT: If you are a tax exempt company wishing to make a tax exempt purchase, please send your tax exempt certificate to us at support@bjoremspeech.com and we can discuss your options for tax exempt purchasing with Bjorem Speech. Reach out to us BEFORE placing any orders on our online store, as we are unable to refund taxes after the purchase has been completed. If you are tax exempt purchasing with a purchase order, please upload your purchase order and tax exempt form here:
https://docs.google.com/forms/d/e/1FAIpQLSfjM4-5dNpzgkdfBhAoo2Ti2pnwyKRZk5UbkR82Pq0QbSF1mA/viewform
Share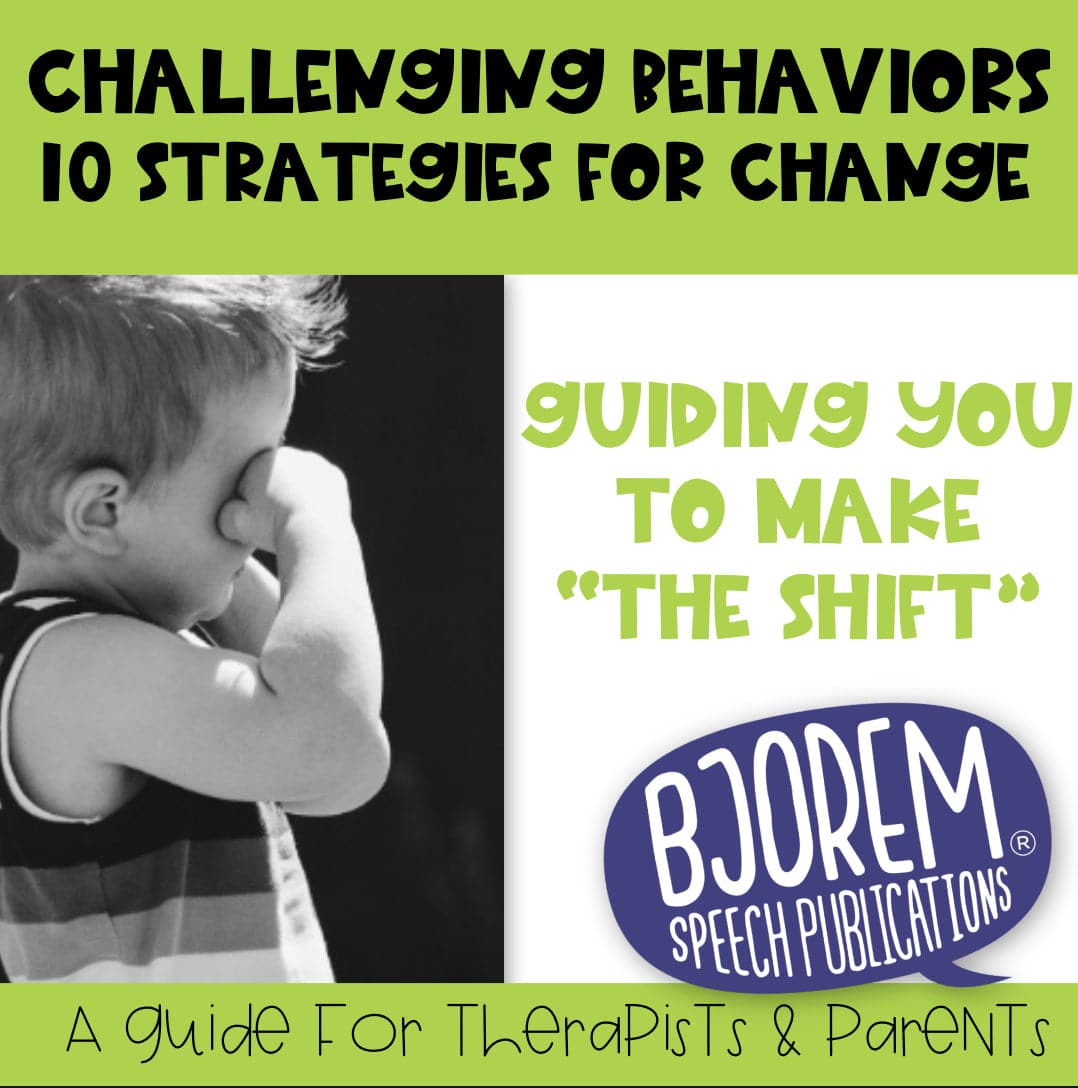 International Shipping

International Customers: Check for distributors in your area here. PLEASE NOTE: WE DON'T COLLECT VAT FOR PURCHASES TO OUR INTERNATIONAL CUSTOMERS, SO YOU WILL HAVE TO PAY IT WHEN YOU COLLECT THE PRODUCT FROM THE SHIPPING COMPANY OR POST OFFICE.

Return policy

Products may be returned within 15 days of purchase. Products must be unopened (plastic still intact). Return postage is the responsibility of the customer. Refund will be made once the product has been returned to the warehouse and has been determined unopened and unused.