Bjorem Sound Cues - CV Target Sheets Download
Bjorem Sound Cues - CV Target Sheets Download
Regular price
Sale price
$15.00 USD
Unit price
per
Sale
Almost Here
CV target sheets with the Bjorem Speech Sound Cues in color. CV combinations for /p/, /b/, /m/, /t/, /d/, /n/, /h/, /w/, /f/, /v/, /k/, /g/, /s/, and /z/. Work on multiple repetitions by adding dots, stickers, erasers, playdough or whatever you can think of to help the child see how many productions are expected. Send home for homework if the child is ready! TIP: use a clicker to go along with the sheet and make it play-based and fun.. this is not meant to be a traditional "worksheet" but more of a visual.
Product Number 20003

Bjorem Speech's mission is to make up-to-date and resourceful therapy materials that help speech-language pathologists, teachers, and parents.

This product may be used with a single therapist or teacher for the purpose of CV practice. If you have a friend that would like this resource, please share our download link. This is NOT meant to be used as a substitute for the original sound cues and may not be shared, posted or reproduced for any reason (except of course to share your ideas on social media). Thank you for respecting our products, our artist, and our decision to place colored art into a download.
*This product is a download and is not returnable*
Best wishes,
Jen
Jennie Bjorem M.A., CCC-SLP
Founder and Speech-Language Pathologist
©bjoremspeech ©ruthieozonoff
TAX EXEMPT: If you are a tax exempt company wishing to make a tax exempt purchase, please send your tax exempt certificate to us at support@bjoremspeech.com and we can discuss your options for tax exempt purchasing with Bjorem Speech. Reach out to us BEFORE placing any orders on our online store, as we are unable to refund taxes after the purchase has been completed. If you are tax exempt purchasing with a purchase order, please upload your purchase order and tax exempt form here:
https://docs.google.com/forms/d/e/1FAIpQLSfjM4-5dNpzgkdfBhAoo2Ti2pnwyKRZk5UbkR82Pq0QbSF1mA/viewform
Share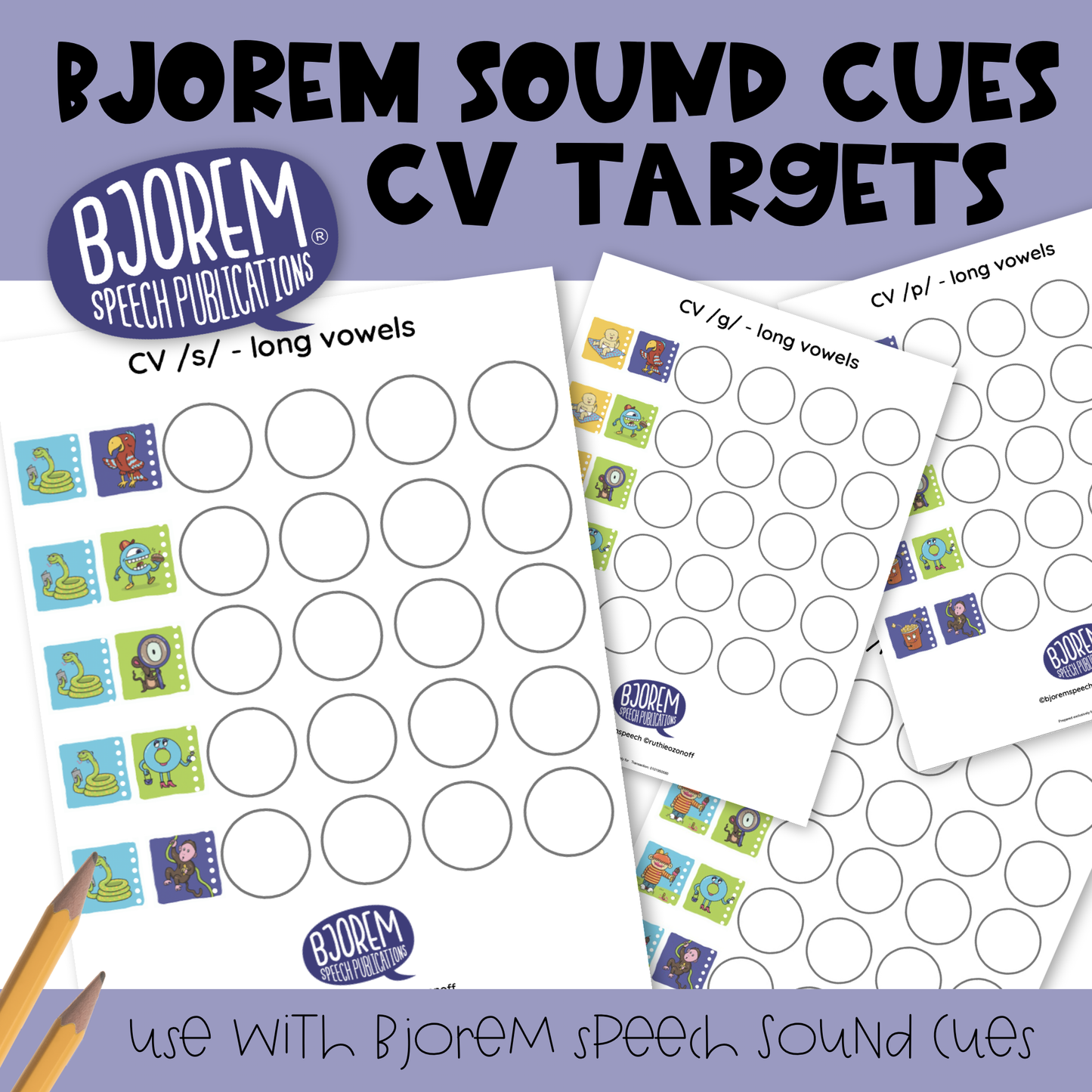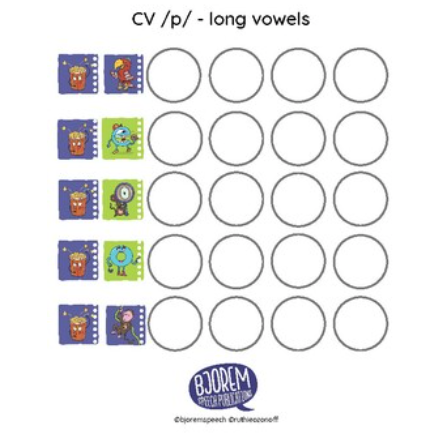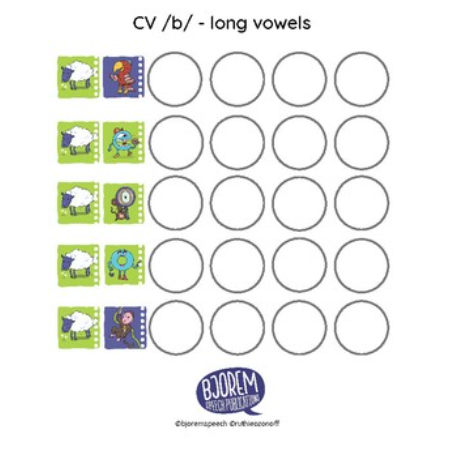 International Shipping

International Customers: Check for distributors in your area here. PLEASE NOTE: WE DON'T COLLECT VAT FOR PURCHASES TO OUR INTERNATIONAL CUSTOMERS, SO YOU WILL HAVE TO PAY IT WHEN YOU COLLECT THE PRODUCT FROM THE SHIPPING COMPANY OR POST OFFICE.

Return policy

Products may be returned within 15 days of purchase. Products must be unopened (plastic still intact). Return postage is the responsibility of the customer. Refund will be made once the product has been returned to the warehouse and has been determined unopened and unused.