Phonemic Awareness - Bjorem Speech Download
Phonemic Awareness - Bjorem Speech Download
Regular price
Sale price
$21.00 CAD
Unit price
per
Sale
Almost Here
Product Number 20004
This packet includes color art from the Original Bjorem Speech Sound Cues.
 **you will need the ORIGINAL (BLUE) set of Bjorem Speech Sound Cues in order to use this resource.
 Included in the packet-
1. List of phonemic awareness skills that can be worked on with teachers, speech pathologists or parents when using the Original Bjorem Speech Sound Cues
2. Cheat Sheet - single consonant sounds paired with letter - capitals (print and laminate)
3. Cheat Sheet - single consonant sounds paired with letter - lowercase (print and laminate)
4. Beginning, Middle, End Bus Visual to be used with the original Bjorem Speech Sound Cues - helps children identify where the sound is located in a word.
5. Bus visual with spaces for the child to write the corresponding letter
6. CVC word builder page with spaces to write corresponding letters. This page is helpful when working on identifying initial and final sounds as well as substituting phonemes to make new words.
The cheat sheets help children -
-work on sound-to-letter correspondence
-work on upper and lower case
-give a reference when working on identifying hearing beginning and ending sounds, substituting phonemes e.g., change in "cat" change /k/ to /h/.
This product is licensed for single use only. This means that this resource is licensed for use and viewing to the person that purchased it.
 *This product is a download and is not returnable*

©bjoremspeech 2023 www.bjoremspeech.com Bjorem Speech® *read terms of use
TAX EXEMPT: If you are a tax exempt company wishing to make a tax exempt purchase, please send your tax exempt certificate to us at support@bjoremspeech.com and we can discuss your options for tax exempt purchasing with Bjorem Speech. Reach out to us BEFORE placing any orders on our online store, as we are unable to refund taxes after the purchase has been completed. If you are tax exempt purchasing with a purchase order, please upload your purchase order and tax exempt form here:
https://docs.google.com/forms/d/e/1FAIpQLSfjM4-5dNpzgkdfBhAoo2Ti2pnwyKRZk5UbkR82Pq0QbSF1mA/viewform
Share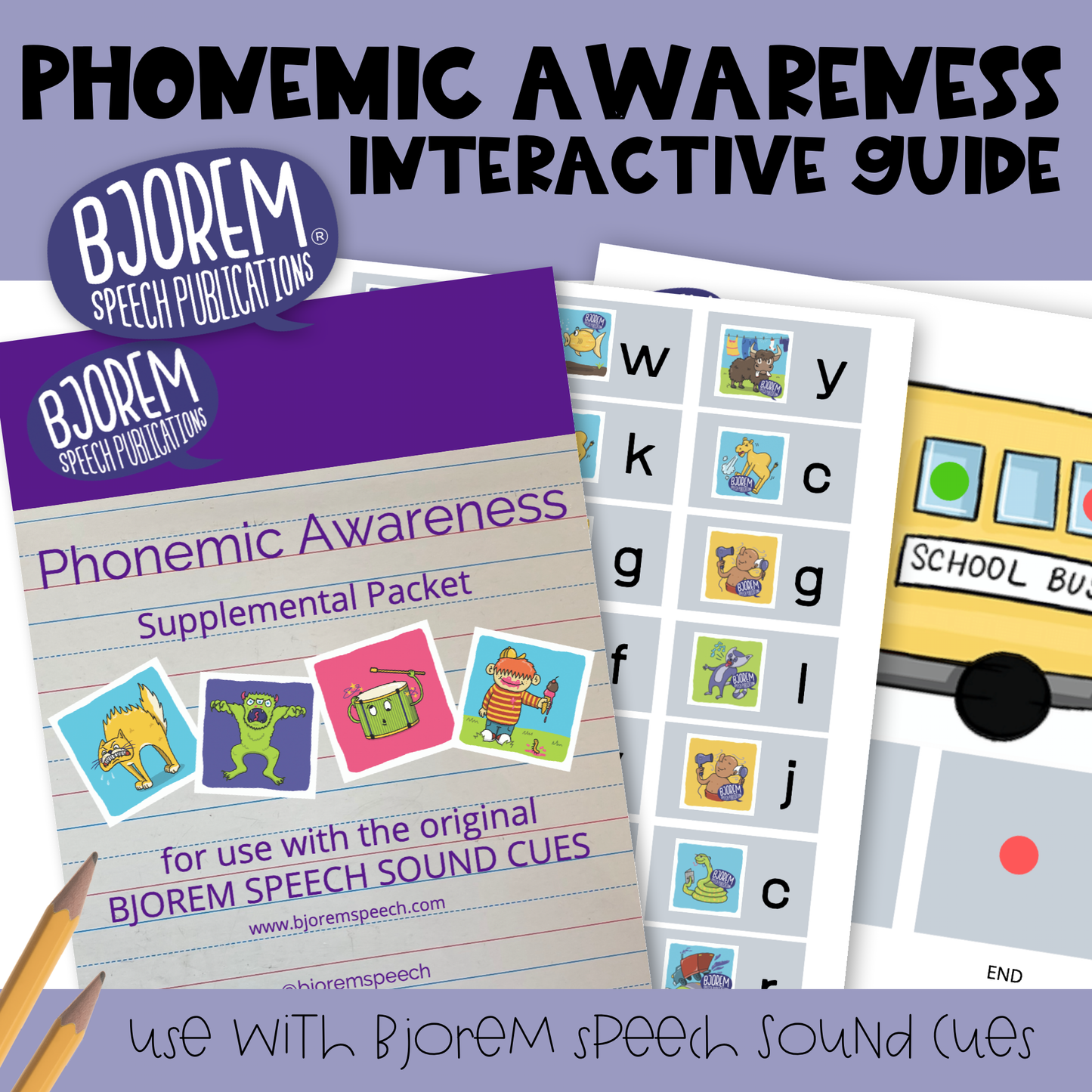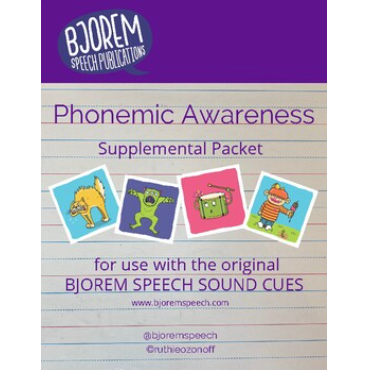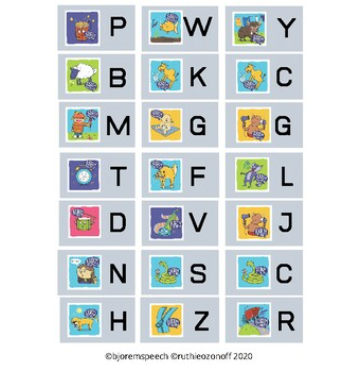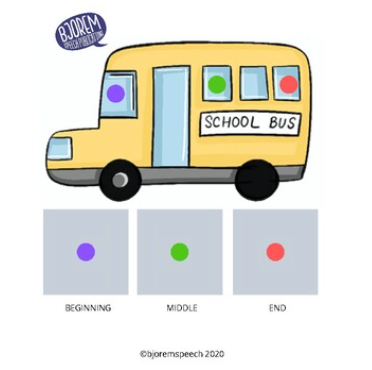 International Shipping

International Customers: Check for distributors in your area here. PLEASE NOTE: WE DON'T COLLECT VAT FOR PURCHASES TO OUR INTERNATIONAL CUSTOMERS, SO YOU WILL HAVE TO PAY IT WHEN YOU COLLECT THE PRODUCT FROM THE SHIPPING COMPANY OR POST OFFICE.

Return policy

Products may be returned within 15 days of purchase. Products must be unopened (plastic still intact). Return postage is the responsibility of the customer. Refund will be made once the product has been returned to the warehouse and has been determined unopened and unused.