Squaregles Innovator Building Set
Squaregles Innovator Building Set
Regular price
Sale price
$64.99 USD
Unit price
per
Sale
Almost Here
In Stock Soon will ship in 2-weeks... SKU 11901
Unleash the Power of Playful Communication with Squaregles and Bjorem Speech Cards

Introducing the dynamic duo that combines the magic of Squaregles magnetic toys with the creativity of Bjorem Speech cards, offering an innovative approach to play-based speech and language therapy. Squaregles meet Bjorem Speech cards, where imagination knows no bounds.

The Innovator Set is a harmonious blend of 53 captivating pieces, each carefully selected to amplify the joy of learning and communication. Within this extraordinary collection, you'll find 24 magnetic Squaregles frames and 14 panels, allowing you to flex your Squaregles muscles and craft a universe of distinctive structures and narratives with every assembly.

Squaregles, with their magnetic allure, provide endless opportunities for hands-on exploration and imaginative play. Their unique, interlocking design not only promotes fine motor skills but also invites storytelling and communication to take center stage. With the Innovator Set, the possibilities are as boundless as your creativity, making it an ideal companion for speech and language therapy.

Bjorem Speech cards, renowned for their effectiveness in speech and language development, seamlessly complement Squaregles' interactive nature. Together, they form a powerhouse of educational tools, encouraging communication and speech enhancement through play. The combination of these two dynamic elements takes speech therapy beyond the ordinary, fostering an engaging environment where individuals of all ages can flourish.

Each Squaregles structure becomes a canvas for storytelling, and the Bjorem Speech cards act as prompts to guide the narrative journey. Whether you're a therapist, educator, or a parent, this innovative fusion promises an exciting, multidimensional approach to speech and language therapy.

With Squaregles and Bjorem Speech cards in hand, you embark on a journey that not only strengthens language skills but also fuels the fires of creativity. As you build, connect, and communicate, the Innovator Set becomes a gateway to uncharted territories of expression and understanding. Join us in discovering the magic that happens when Squaregles meet Bjorem Speech cards, and watch as speech therapy transforms into an adventure of limitless potential.
2 Ogg heads, 1 Ogg body and 1 Ogg car to test out your tracks and create wild stories. 5 included paperboard panels so you can doodle your next piece.

53 total Squareegles pieces including:

16 square frames
5 small paperboard panels
4 triangle frames
4 edge frames
4 bridge clips
3 square panels
2 triangle panels
3 straight tracks
1 ninety-degree turn track
1 hole-in-one
1 mega jump
1 sixty-degree railing
1 sixty-degree turn track
1 blue Oggs head (what's up, Bax!)
1 red Oggs head (why hello, Wren!)
1 dragon helmet
1 unicorn helmet
1 ramper
1 green car
1 two-legged body
1 collectible Oggs comic card
2 Oggs trading cards
Share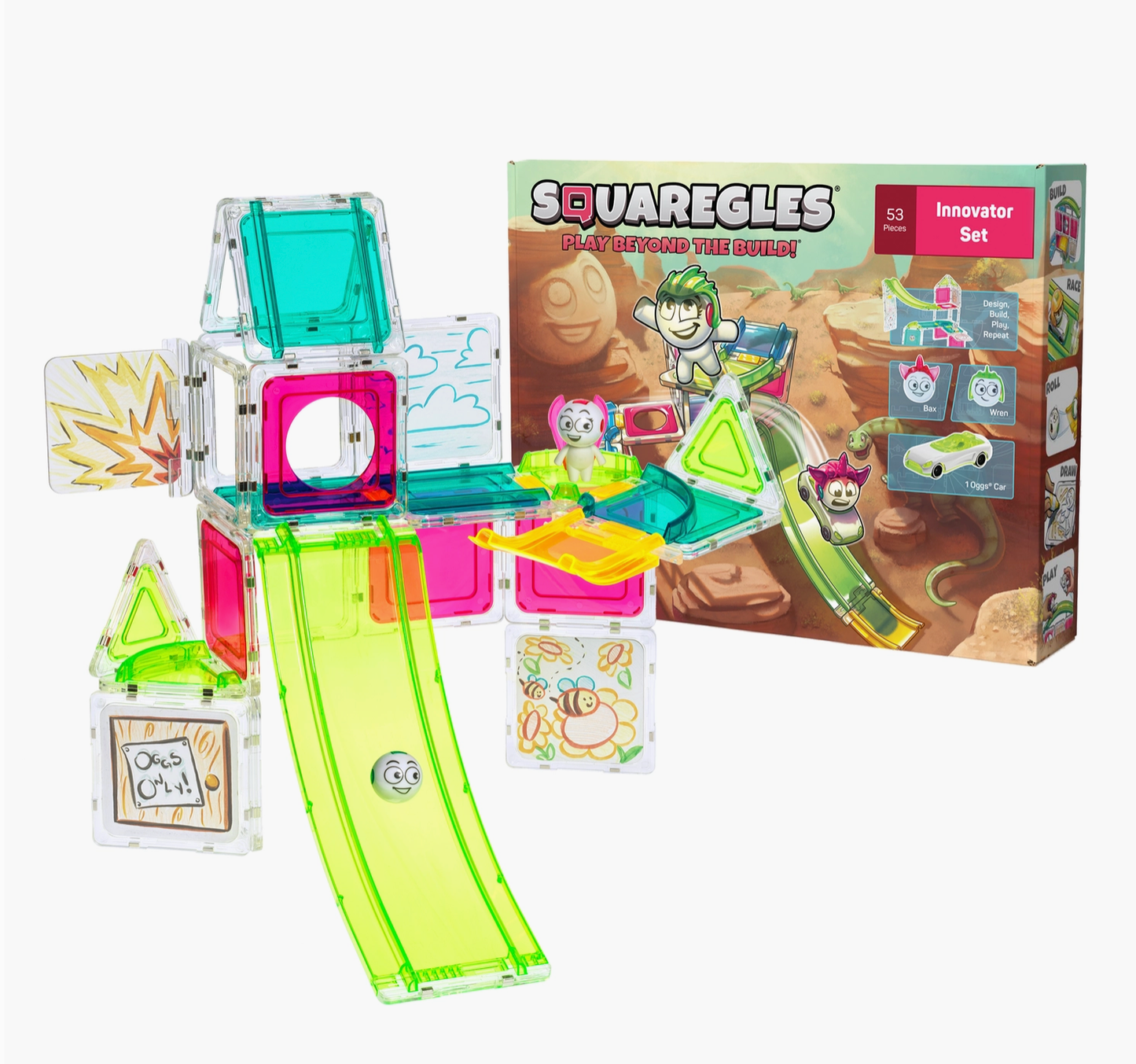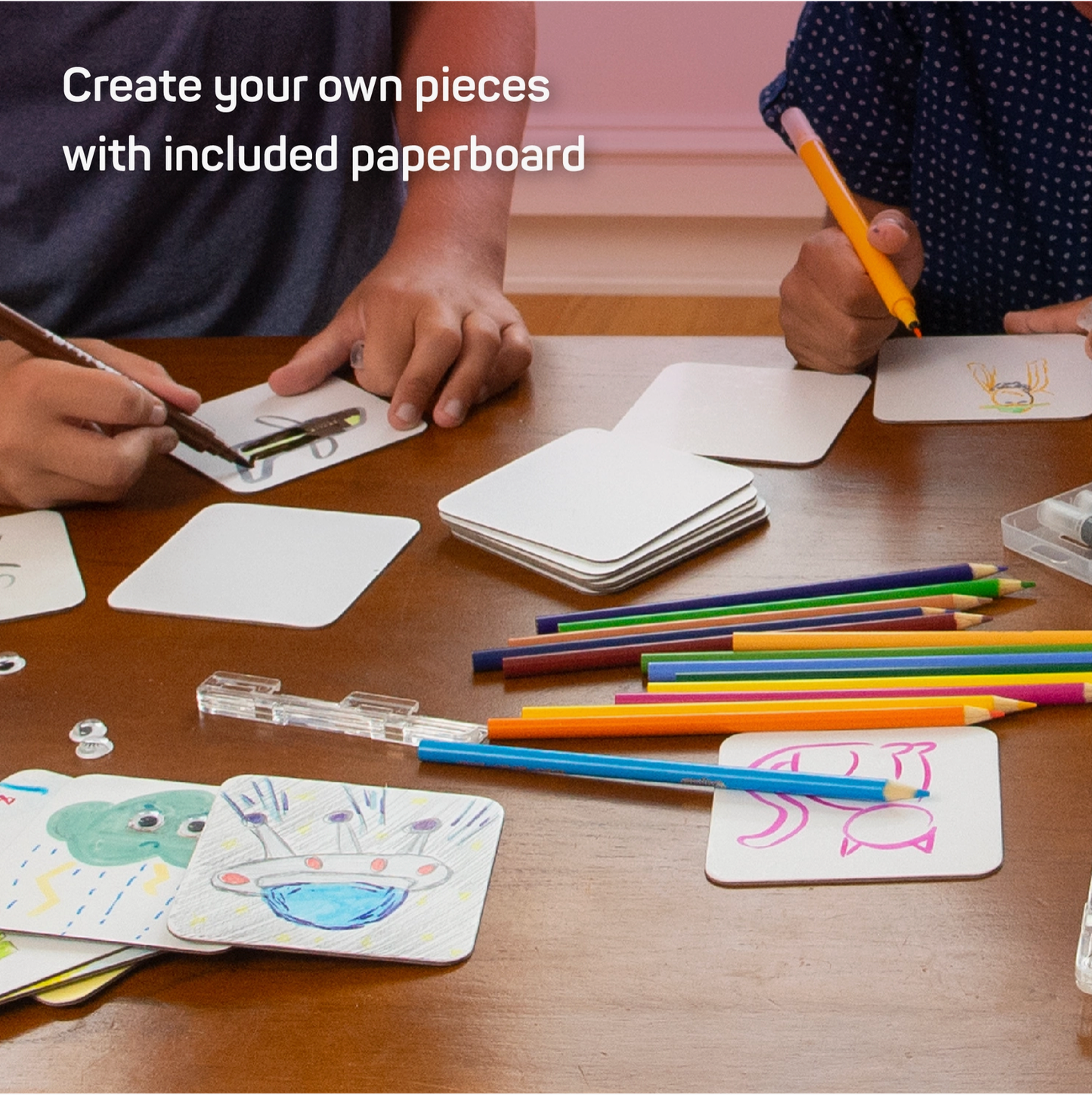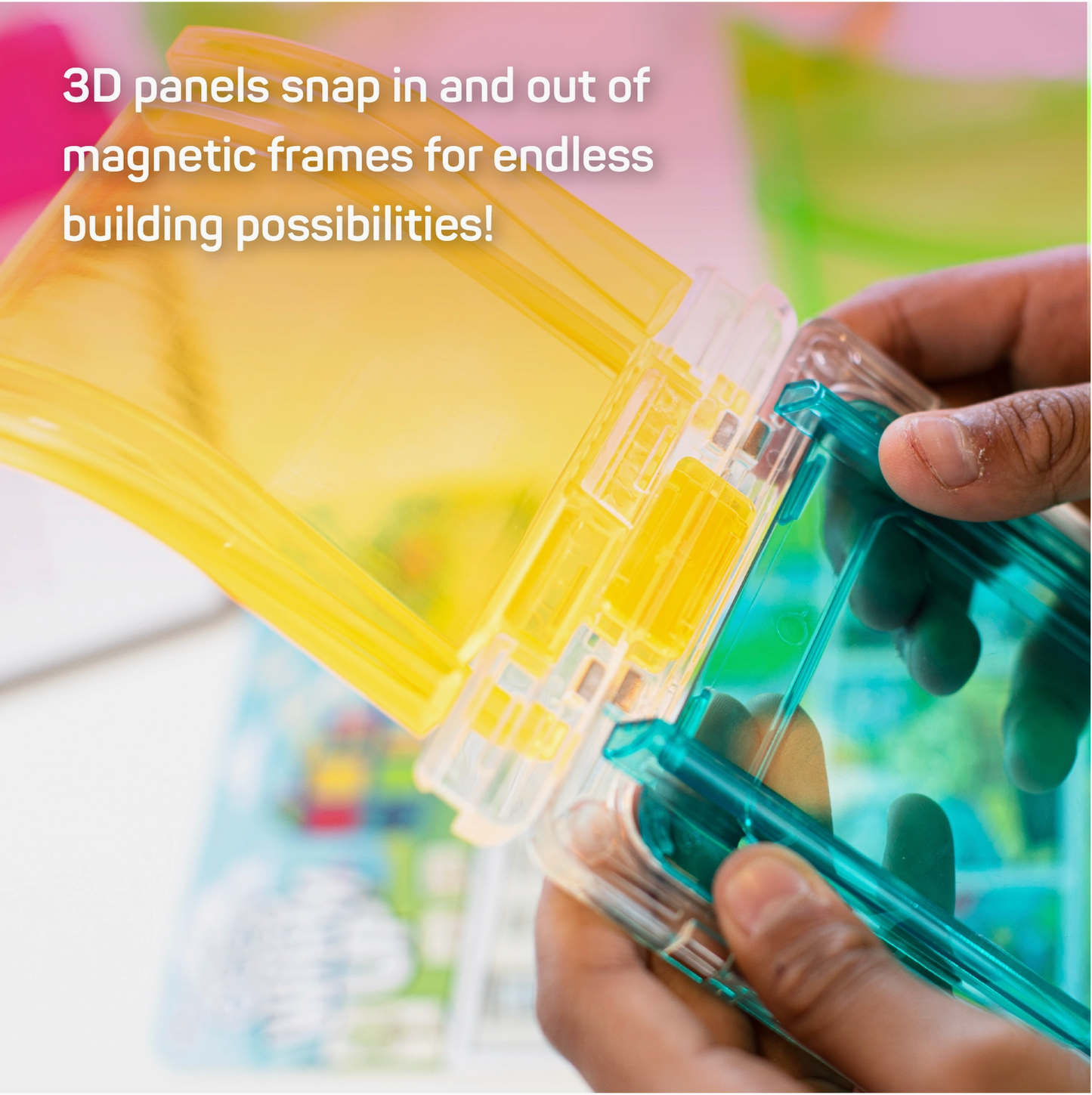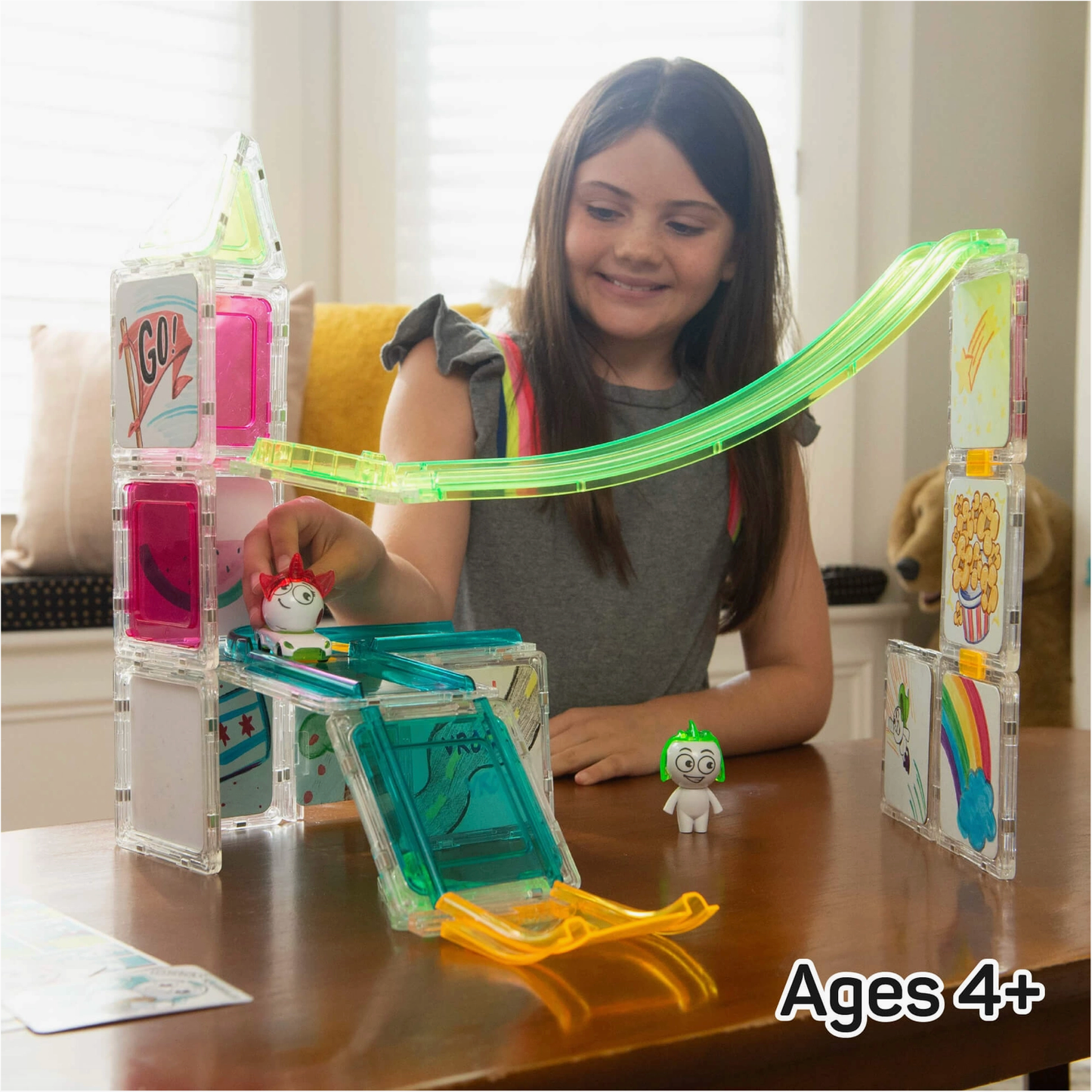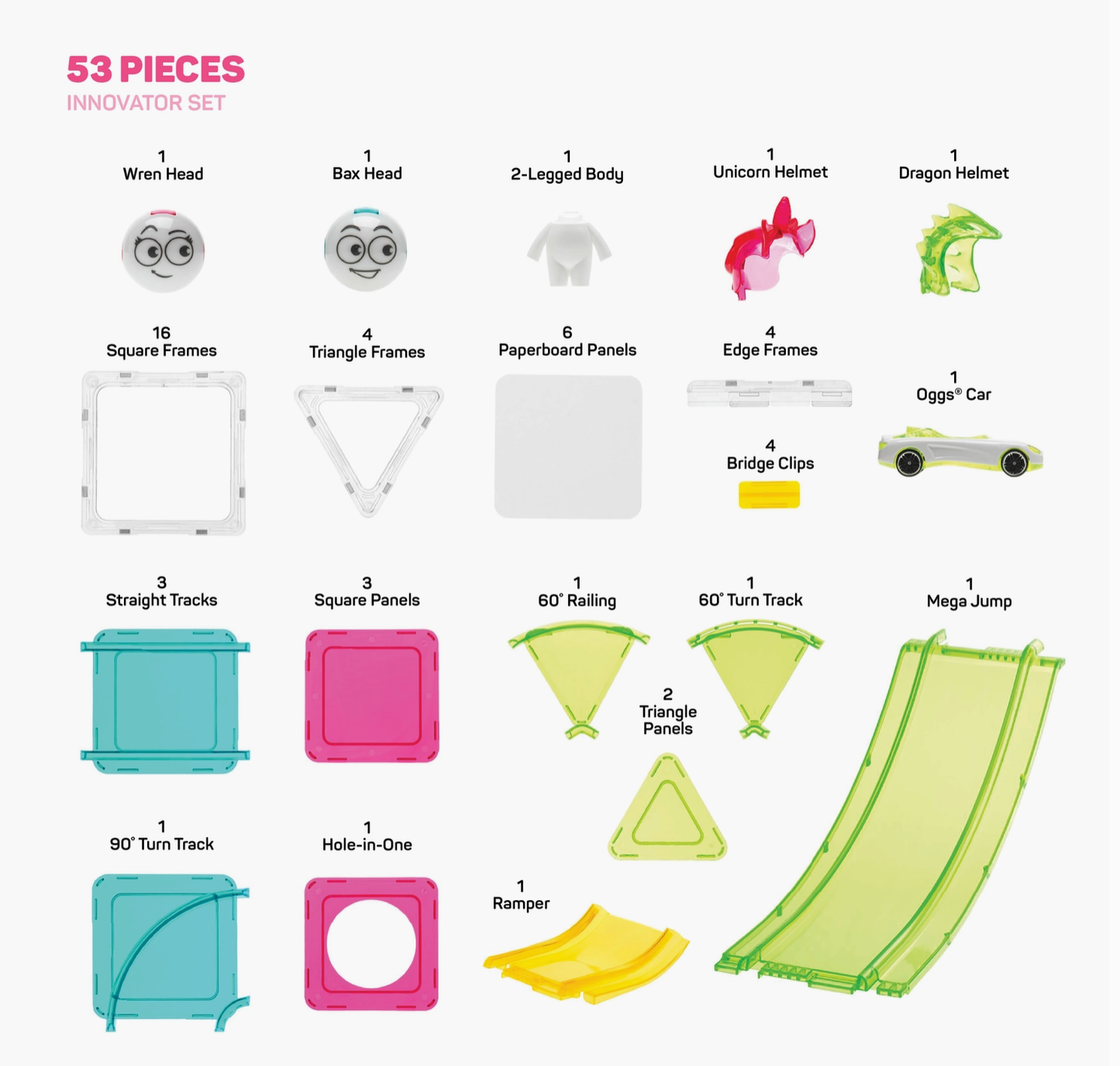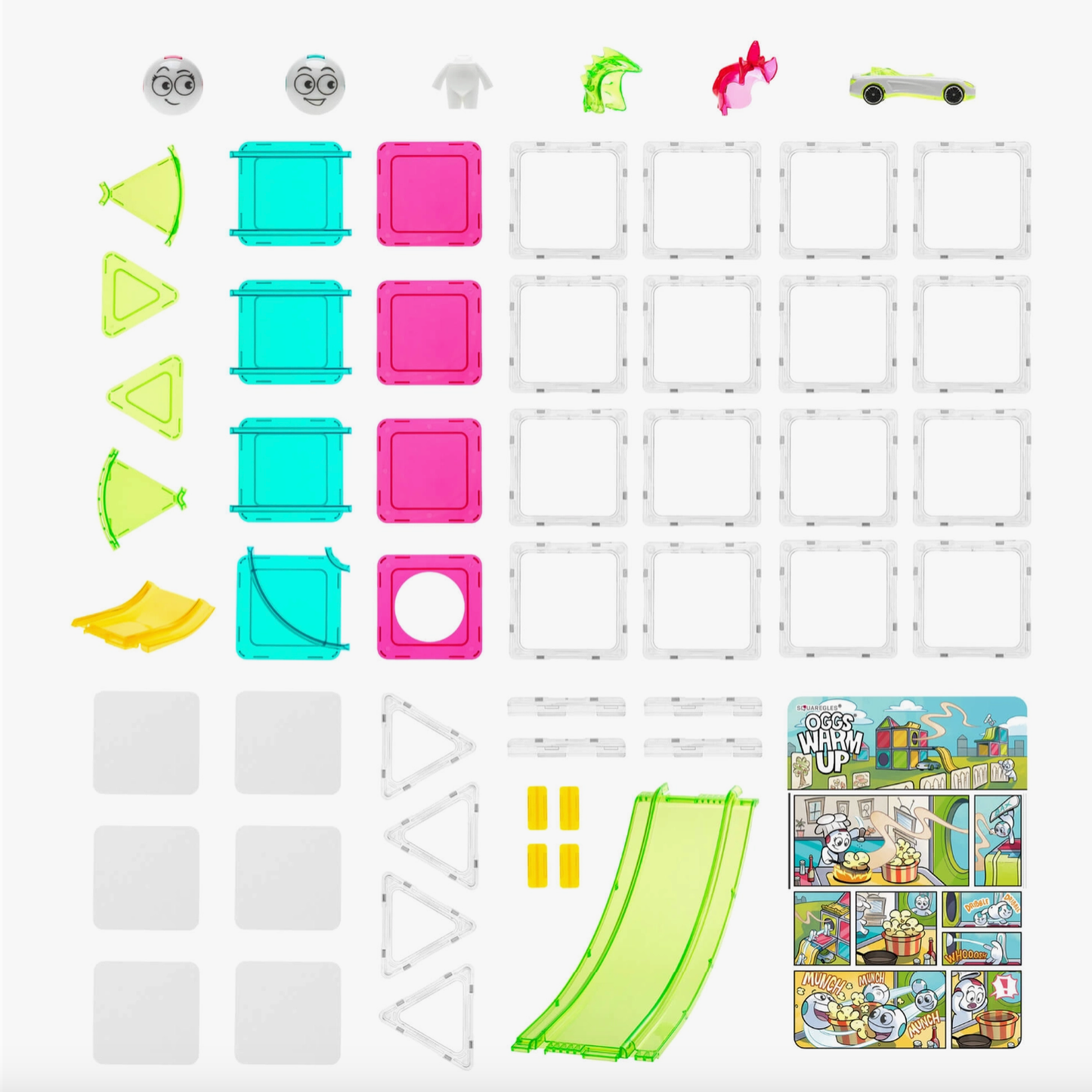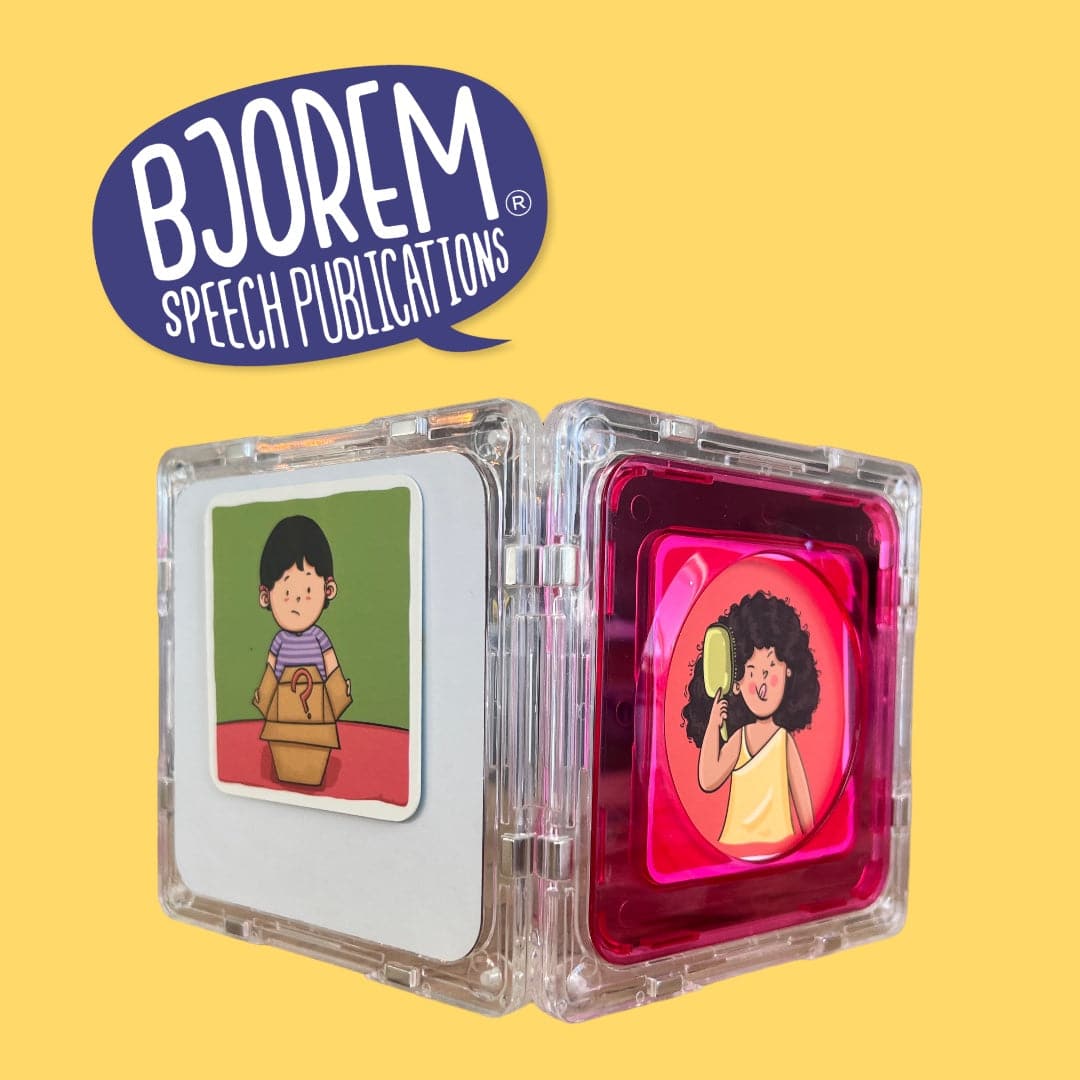 International Shipping

International Customers: Check for distributors in your area here. PLEASE NOTE: WE DON'T COLLECT VAT FOR PURCHASES TO OUR INTERNATIONAL CUSTOMERS, SO YOU WILL HAVE TO PAY IT WHEN YOU COLLECT THE PRODUCT FROM THE SHIPPING COMPANY OR POST OFFICE.

Return policy

Products may be returned within 15 days of purchase. Products must be unopened (plastic still intact). Return postage is the responsibility of the customer. Refund will be made once the product has been returned to the warehouse and has been determined unopened and unused.