Squaregles Castle Building Set
Squaregles Castle Building Set
Regular price
Sale price
$83.00 CAD
Unit price
per
Sale
Almost Here
Coming Soon... Ships in 2 weeks. SKU 11902
Embark on a Magical Speech and Language Adventure with Squaregles Castle Building Set and Bjorem Speech Cards
Prepare for an enchanting journey where creativity and communication unite as the Squaregles Castle Building Set meets the engaging world of Bjorem Speech cards. This captivating fusion invites you to explore the realms of play-based speech and language therapy like never before.
In the Squaregles Castle Building Set, you'll find an array of 38 mesmerizing pieces, each carefully selected to inspire imaginative play and language development. This set includes 2 charming characters equipped with accessories, battlements to fortify the castle's defenses, a 90-degree tube for secret passageways, and 14 magnetic frames that form the foundation of this magical world.
The castle boasts a working drawbridge door, a captivating spiral staircase, and 2 majestic castle tops that come together to create a truly mystical scene. It's here, within the walls of this magnetic fortress, that Go and Rox, our fearless characters, engage in epic, whimsical battles, limited only by the bounds of your imagination.
The marriage of the Squaregles Castle Building Set and Bjorem Speech cards opens up a world of storytelling and communication possibilities. The castle becomes the backdrop for endless narratives, as the Bjorem Speech cards serve as prompts to guide these captivating tales. It's an ideal setup for speech and language therapy, offering a unique and interactive platform to enhance communication skills.
Whether you're a speech therapist, educator, or a parent looking to foster language development in a playful and engaging way, this combination of Squaregles and Bjorem Speech cards offers an extraordinary avenue for growth. The magnetic castle, with its drawbridge, staircase, and battlements, transforms into a canvas for imagination and speech enhancement.
Join Go and Rox in their fantastical world, where the Squaregles Castle Building Set and Bjorem Speech cards come together to ignite the spark of creativity and communication. As you build, tell stories, and embark on adventures within these magnetic castle walls, you'll witness the transformation of speech therapy into an exciting and captivating experience. Explore the possibilities and embark on a journey of language and magic today!
38 pieces include:
-14 Magnetic Square Frames
-4 Magnetic Edge Frames
-4 Paperboard Panels
-2 Castle Topes
-2 Square Battlements
-2 Bridge Clips
-2 Oggs Bodies
-1 Balcony
-1 Drawbridge
-1 Spiral Staircase
-1 90° Tube
-1 Wizard Hat
-1 Wizard Mask
-1 Go Head
-1 Rox Head
Share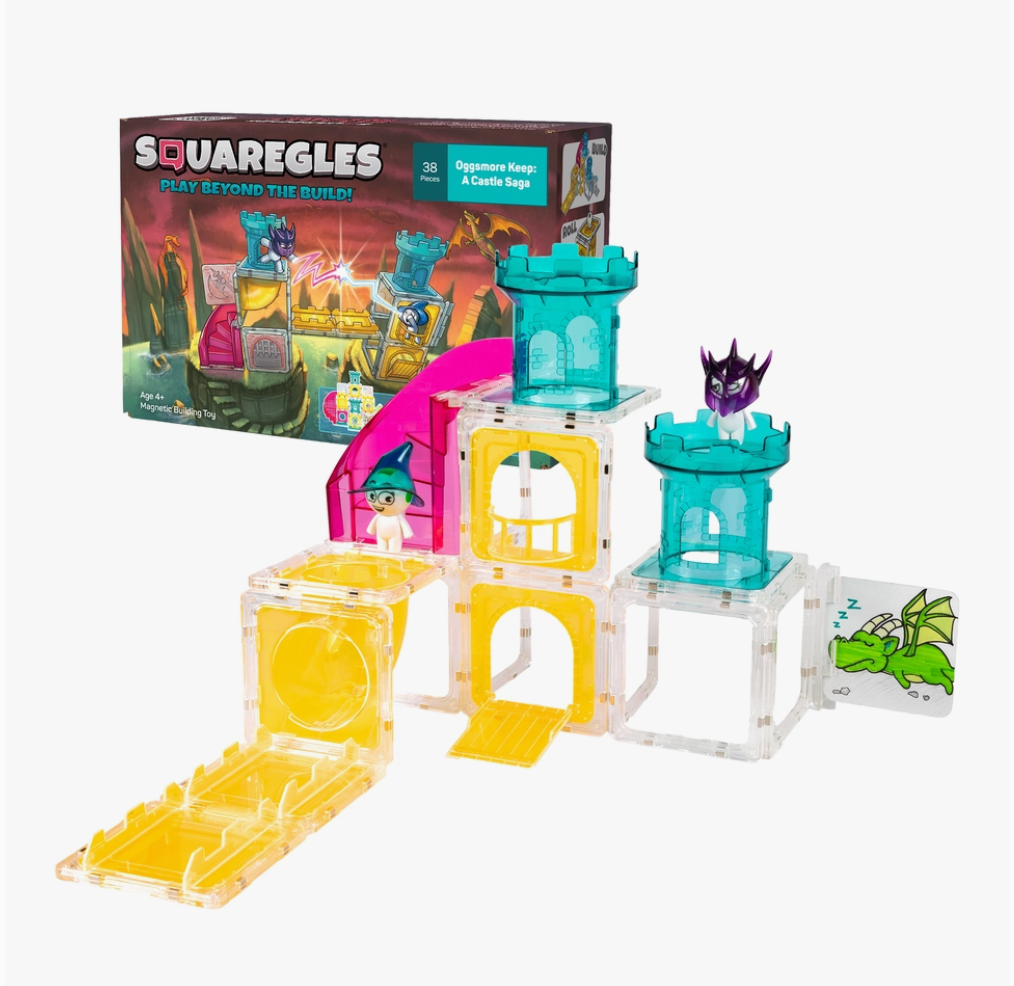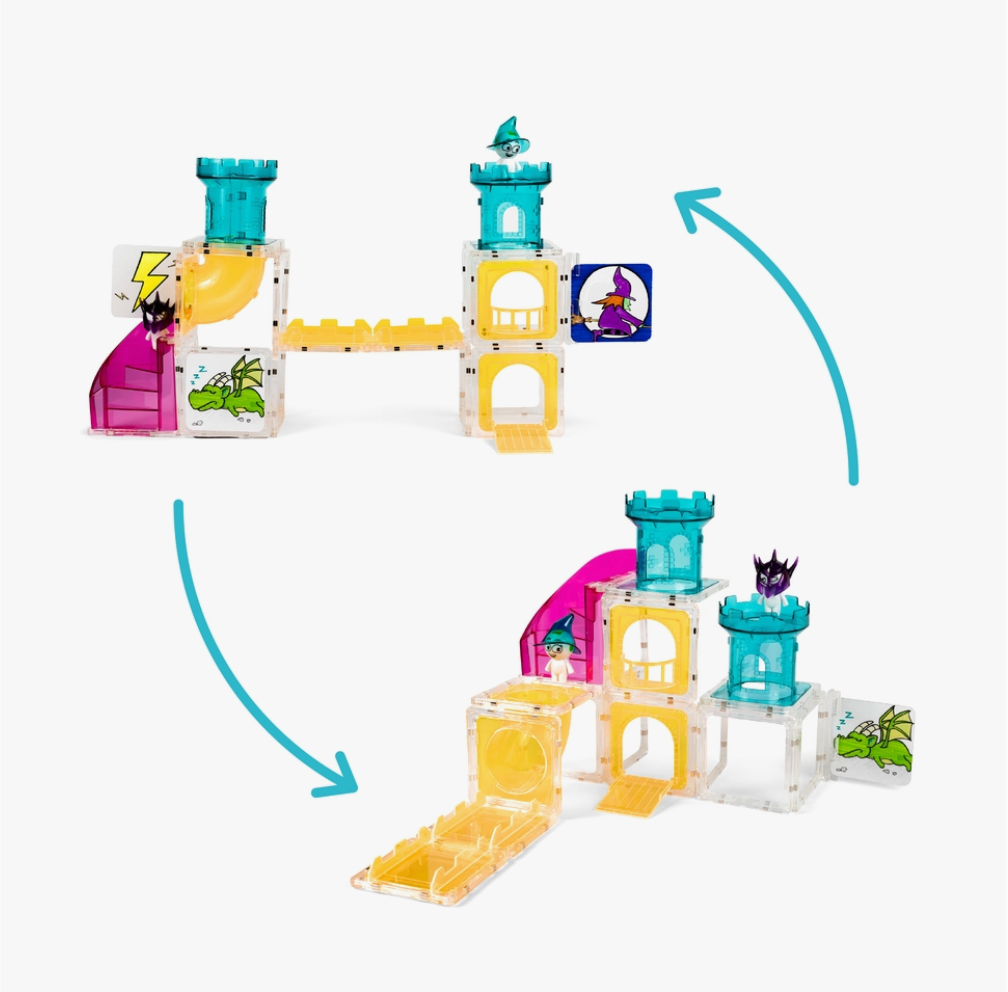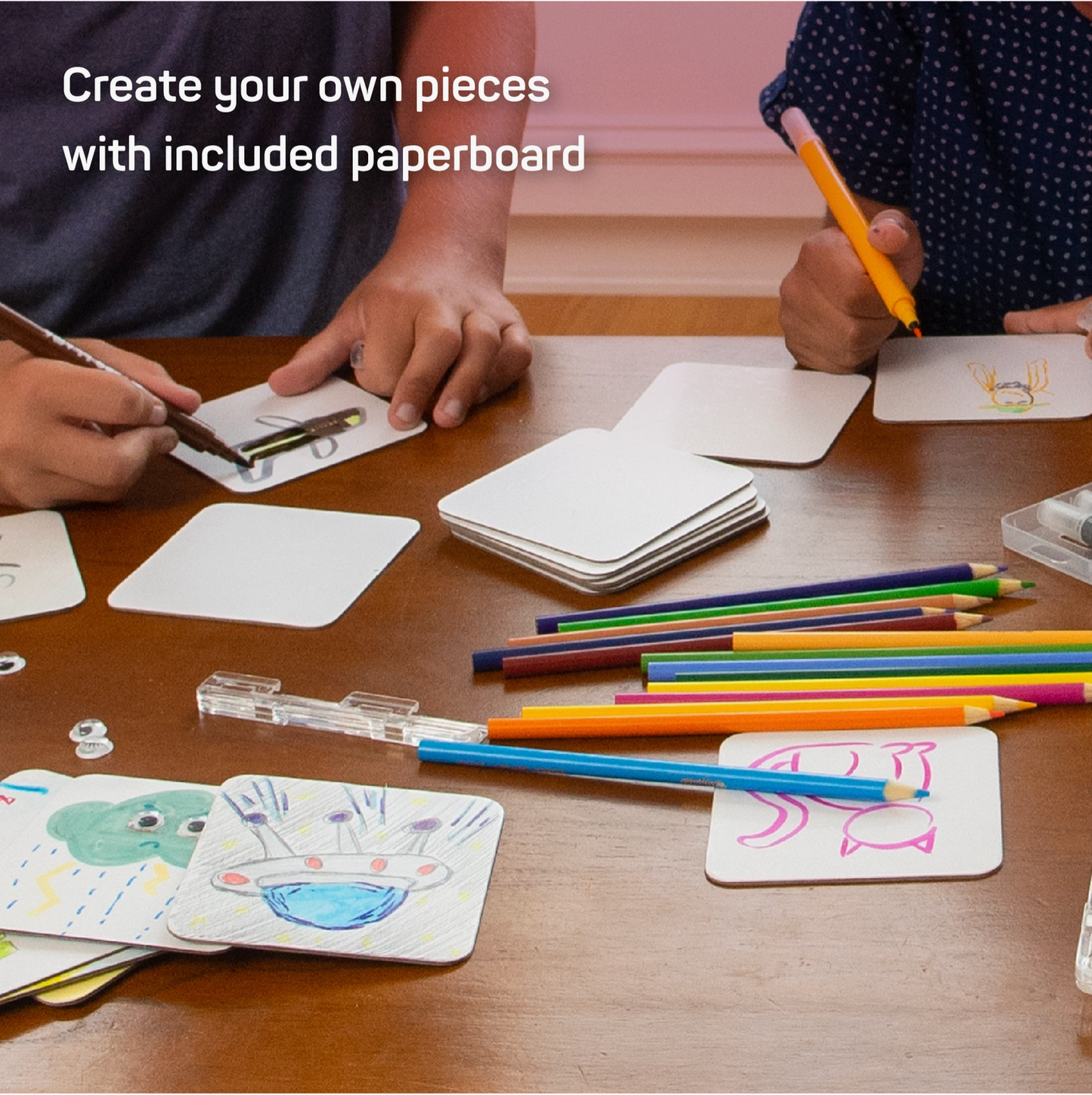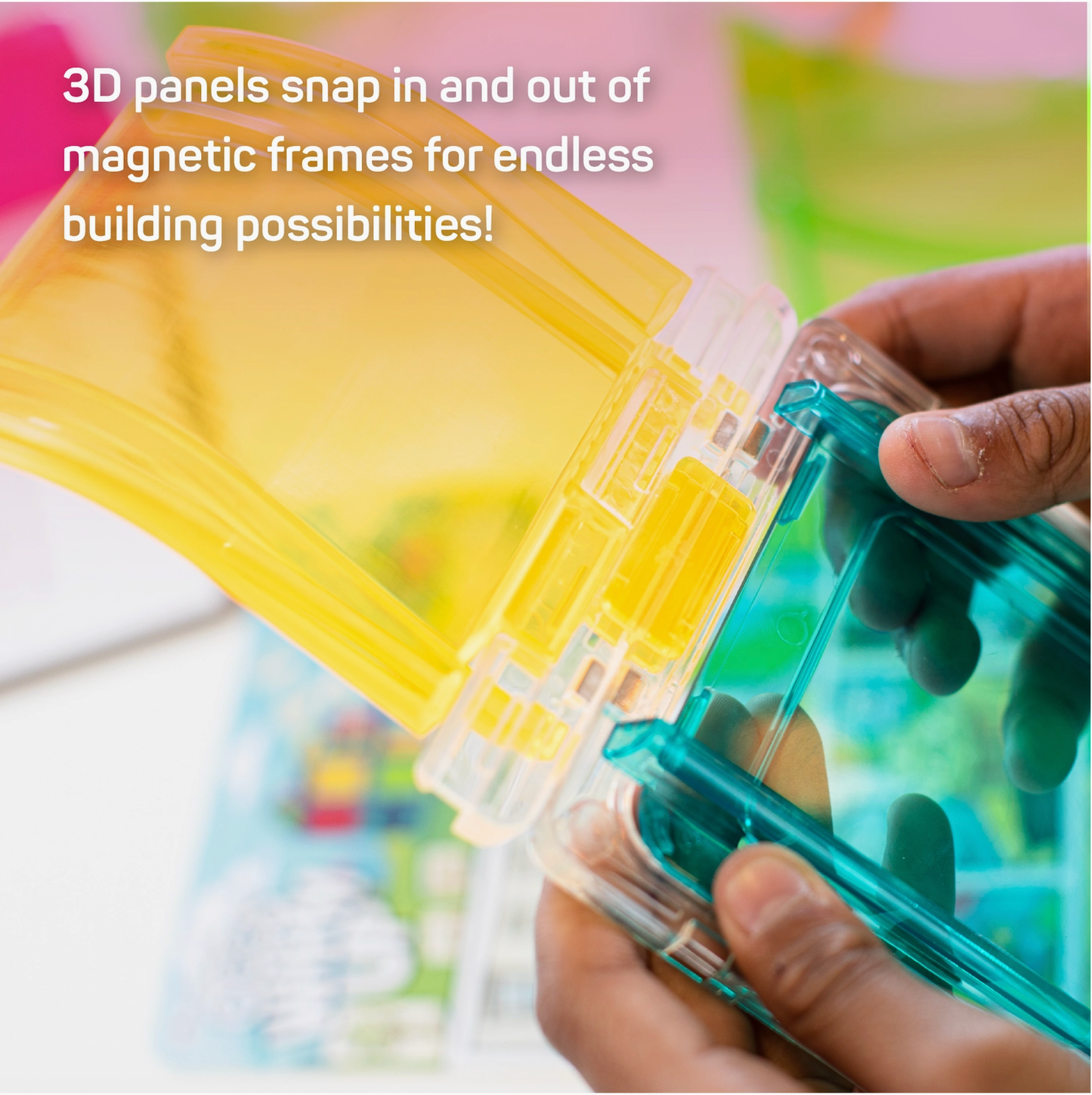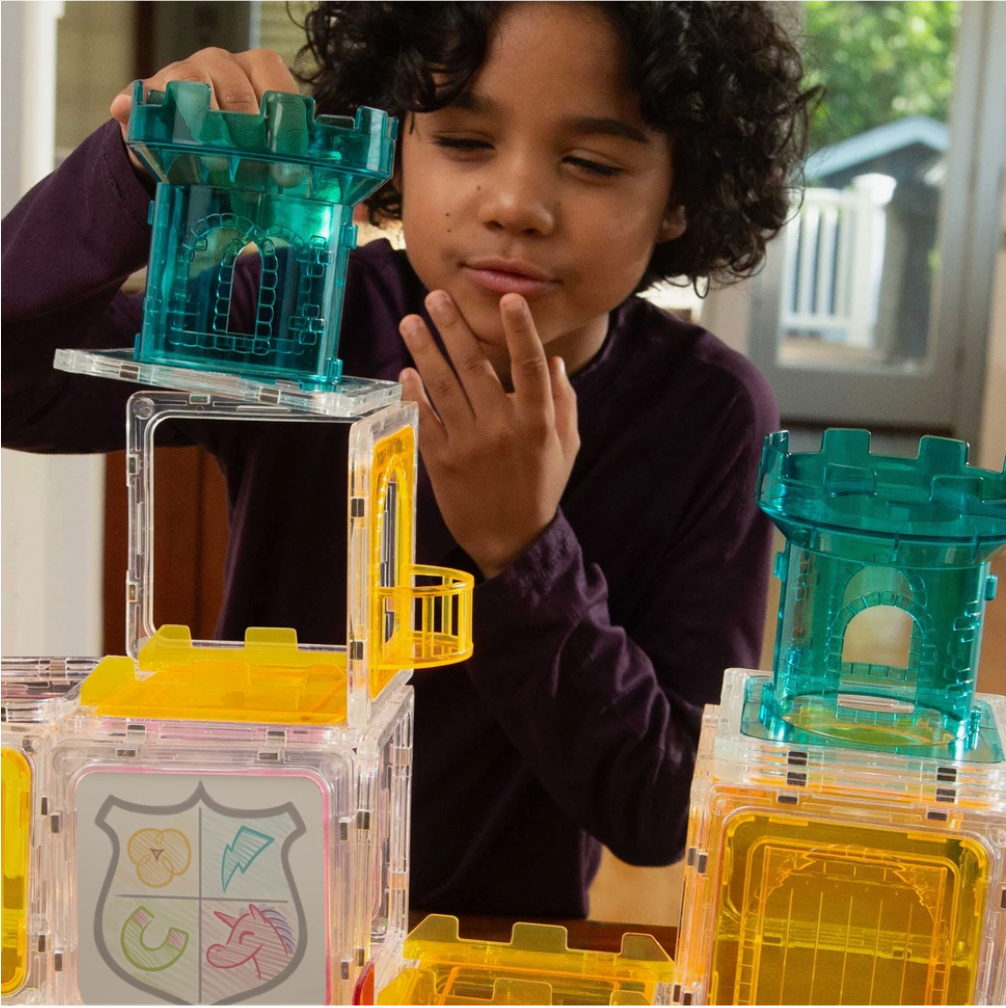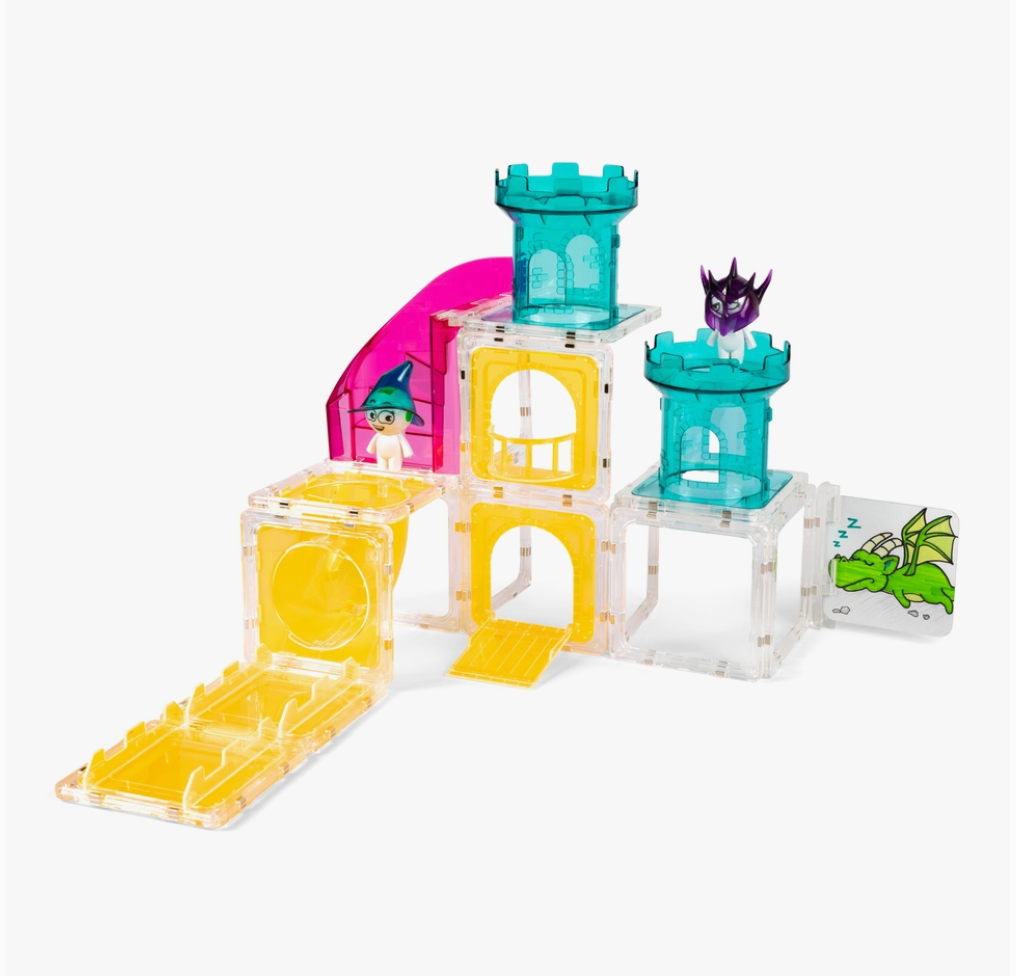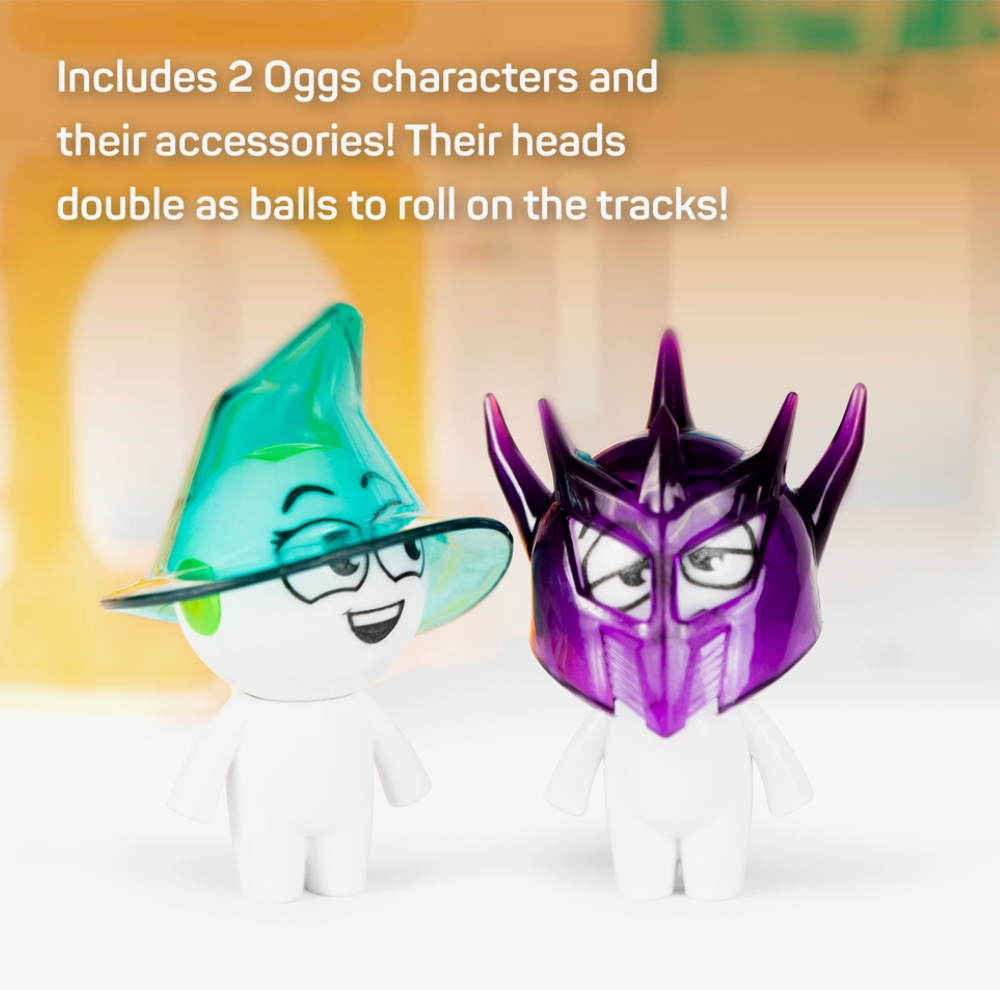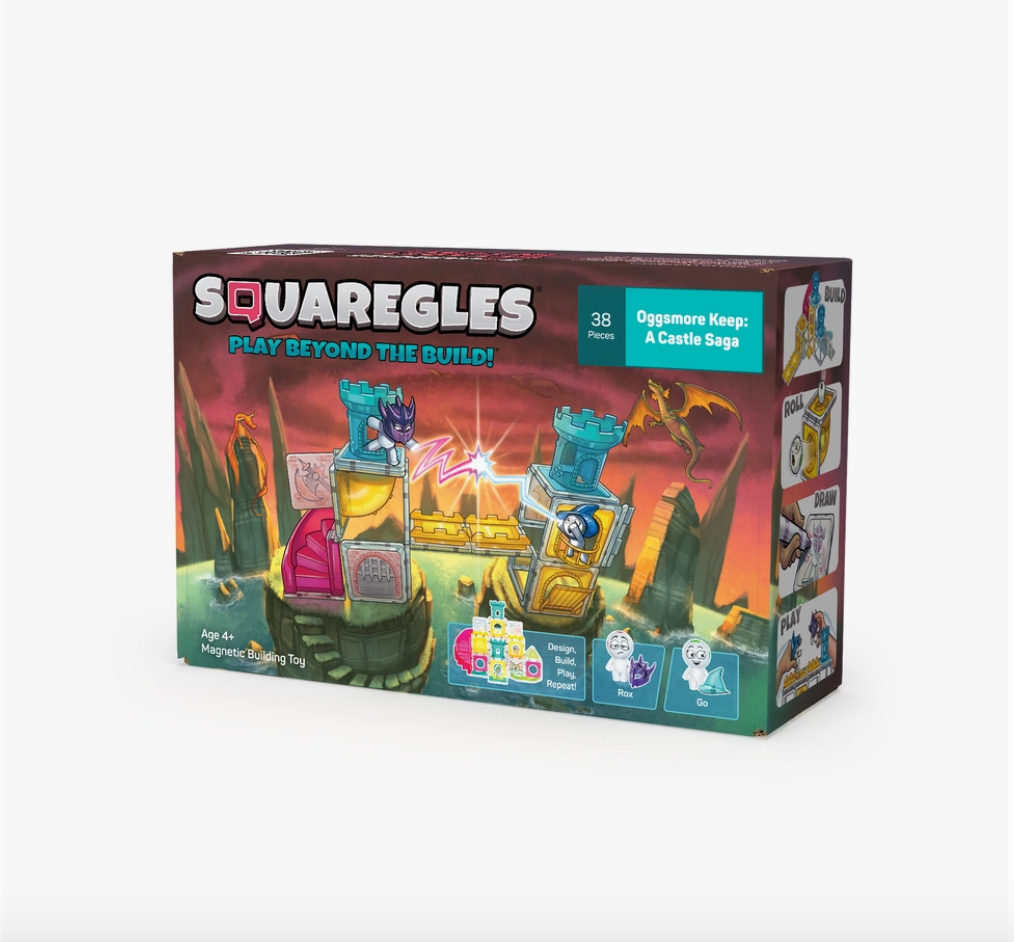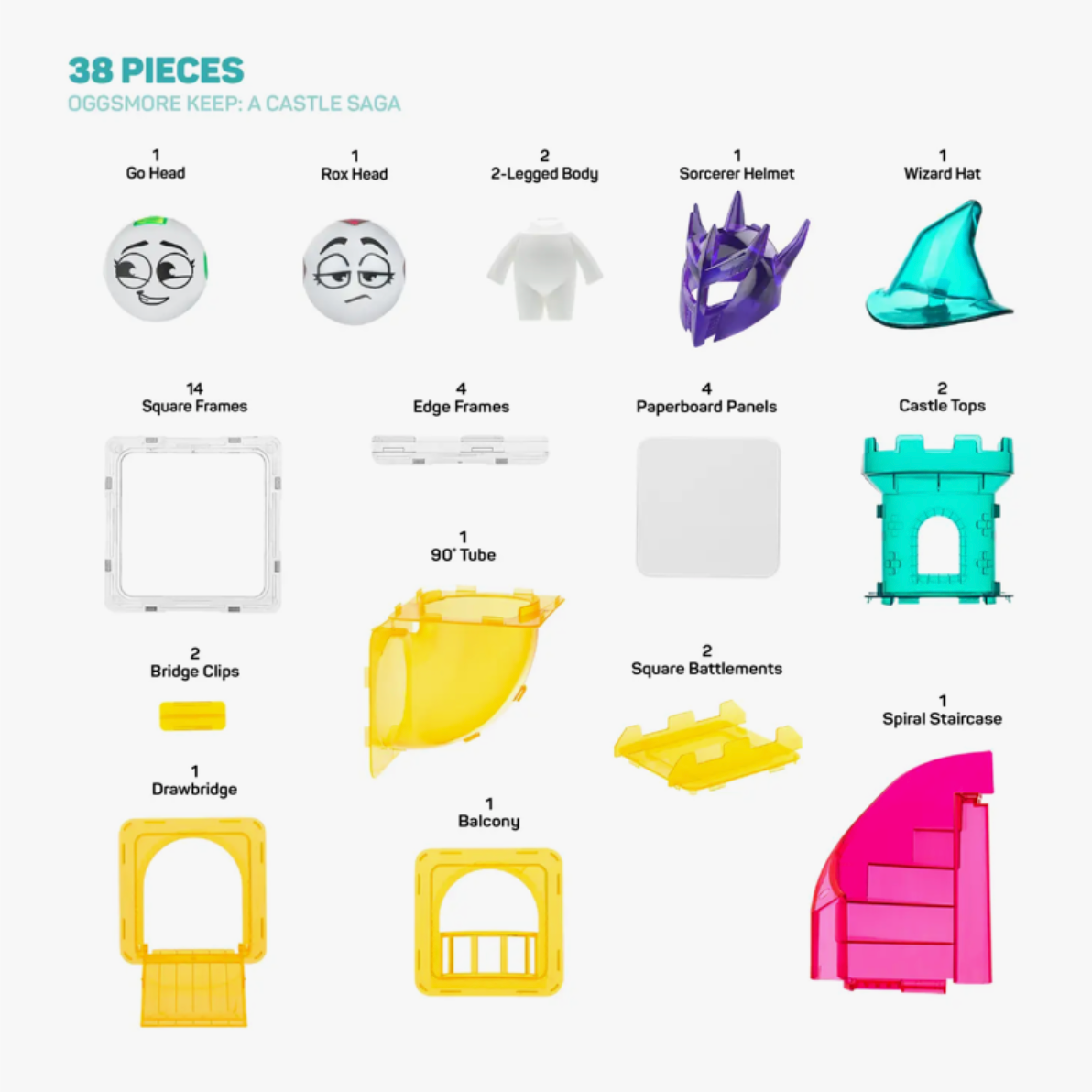 International Shipping

International Customers: Check for distributors in your area here. PLEASE NOTE: WE DON'T COLLECT VAT FOR PURCHASES TO OUR INTERNATIONAL CUSTOMERS, SO YOU WILL HAVE TO PAY IT WHEN YOU COLLECT THE PRODUCT FROM THE SHIPPING COMPANY OR POST OFFICE.

Return policy

Products may be returned within 15 days of purchase. Products must be unopened (plastic still intact). Return postage is the responsibility of the customer. Refund will be made once the product has been returned to the warehouse and has been determined unopened and unused.